Online Personal Trainer Hyderabad In 2023
Personal Trainer Hyderabad know to be the best fitness trainers in Telangana, India. 
Are you looking for the best personal trainer Hyderabad or fitness trainer in Hyderabad?
The best ways to search for personal trainers is to check out the websites of local gyms in the area or search in google console. Usually, gyms have personal trainers that are qualified and experienced in this field. You can also ask your friends or relatives if they know anyone who works with personal trainers.
Read about benefits of Yoga
My  name is Rakesh Rathod, and I'm the co-founder of RK BODY AND SOUL after spending over twenty years in the fitness industry.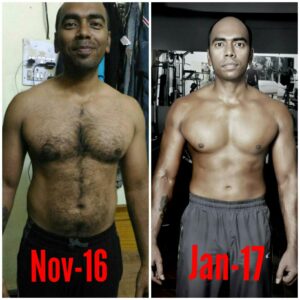 Get Trained With Best Personal Trainer In Hyderabad.
I found that many people are practicing personal trainers without the proper qualifications or training. Once you know your personal trainer's preferences, you will now be able to search for the right personal trainer in Mokila, Hyderabad for weight loss at home.
Choosing a personal trainer hyderabad in narsingi, Hyderabad or a fitness trainer in Hyderabad can be challenging. Most people who prefer a freelance personal trainer to train them outside of the gym environment don't ask to see their credentials.
Our goal and mission at RK Body and Soul are to bring the most qualified personal trainers and the best fitness trainers from across Hyderabad, India.
Go for a vigorous interview to test their knowledge and skills and check their qualifications so that the customer gets nothing for the best.
We're talking about your body and your health, which is not something Bad's instructor should mess about it. Choosing a Personal Trainer In narsingi, Hyderabad from RK Body and Soul is easy to select your location and feel safe in the knowledge we have vetted. All our trainers ensure they are the best and help you achieve your goal safely and effectively.
Avail of the best deals on a personal trainer at home in narsingi, Hyderabad @rkbodyandsoul, and get complete weight loss workouts that will help you lose extra fat. Our experienced personal trainer and yoga trainers in mokila will help you reach your target.
Best Online Personal Trainer at Home In Narsingi, Hyderabad.
A Fitness Trainer is responsible for developing, maintaining, and promoting a healthy lifestyle for clients. These include designing personalized exercise programs, leading group fitness classes in narsingi, and conducting personal training sessions at gandipet, Hyderabad.
In order to know the real personality of your personal trainer, it would be better if you will be talking with him or her directly. When doing so, you will be able to find out the real motivation and professionalism of your personal training instructor in Narsingi. This will also give you an idea on how to relate with your personal trainer in the long run.
Responsibilities Of A Personal Trainer Hyderabad:
Design, develop and produce personalized exercise programs for clients to meet their specific goals such as weight loss, muscle gain, or sports enhancement.
Provide high-quality instruction in group fitness classes, group Zumba classes, Yoga, Spinning, and more.
Conduct 1:1 personal training sessions including strength training, cardiovascular training, and nutrition coaching.
Develop a variety of workshops that will help clients meet their goals without going to local GYM.
Maintain client records that include progress reports and client questionnaires.
Follow up with clients to ensure they are meeting their health goals.
Provide feedback to management on client needs and suggestions on improving operations.
Assist with the company marketing by creating flyers with new personal training schedules or promotional events.
5 ways to hire a Best Personal Trainer Hyderabad in Gandipet.
Personal trainers are becoming an important part of many people's lives. Hiring a best personal trainer in gandipet, Hyderabad is now more and more popular. It is necessary to find the right personal trainer for yourself.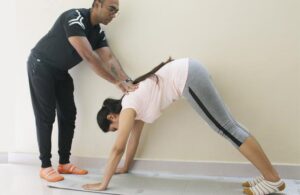 Get best online personal trainer in hyderabad for weight loss and strength training. Another good way to look for personal training is through the classifieds websites.
Most people would prefer to hire personal training for weight loss at home from a gym because they are sure that the trainer they are getting is qualified and experienced. There are times that personal training agencies are also offering their services in the internet. In this case, it is best to conduct some research first so that you will know the personal training agency's credibility and past records before hiring them.
5 ways you can hire a personal trainer in Mokila, Hyderabad:-
You can ask your friends and family for help in finding the best personal trainer or the best fitness trainer.
You can do some research online: You can find reviews, qualifications, and photos from the trainers on the website.
Ask for recommendations from your doctor or physiotherapist: Your doctor or physical therapists might have connections with trusted fitness professionals whom they recommend.
Get referrals from your local gym: Many gyms keep records of the professional services they provide to their members which they may share with you.
Visit a park nearby, where you can find a freelance personal fitness coach who will be already training their clients in that park.
Specialized In Personal Trainer Hyderabad:
Building Muscle
Fat Loss
Strength Training
Injury Rehab
High Intensity Interval Training
Functional Training
Hypertrophy Training
Resistance Training
Flexibility
Corrective Exercise
Types Of Fitness Trainer In Hyderabad, Telangana:
Best Fitness Trainers In Kollur / Fitness Trainer In Mokila / Personal Gym Trainer In Gandipet / In-Home Gym Trainer In Gandipet / Female Fitness Trainer In Gandipet
For more interesting topics click on the follow names:
Female Bodybuilding Training In Telangana
7 Tips To Lose Weight After Delivery 
Cheapest Protein Sources In Beyond Meat
People Also Ask These Questions
Who are the 5 Smart personal trainer for Hyderabad?
5 smart personal trainer in hyderabad are mentioned below:
Mr. Rakesh Rathod
Ms. Madhavi
Mr. Sridhar 
Mr. Bharath Kumar
Ms. Reema Parveen.
Above trainers are rated according to their experience.
How much does an in home personal trainer cost in Hyderabad?
In-home personal trainer in Hyderabad charges from 10k to 18k per month. The personal training session consists of 18 classes which last for an hour. Personal Trainers who charge less than 10k are not profession and experienced fitness trainers.
Where can I find personal gym trainer in Hyderabad, Telangana?
You can find the best personal trainer by searching on google maps or google search engine. A professional personal gym trainer will have his or her portfolio or website with he will mention his experience and certification details. 
Below are the top 3 personal gym trainer in Hyderabad: 
Rakesh Rathod
    2. Madhavi 
  3. Bharath Kumar
5 Facts You Should Know About Personal Trainer Hyderabad.
Personal trainers have different training plans.
Personal Trainer doesn't have the perfect diet plan, and they change according to the client's requirement.
Only a few best personal trainers work in the gym, and as a freelancer, personal trainers in Hyderabad, and exercise is the main criterion to work.
Certification is necessary for a personal trainer to train a client.
A personal trainer teaches their clients by demonstrating a particle exercise.