PERSONAL FITNESS TRAINER AT HOME IN HYDERABAD
I am working as a fitness trainer around the world with more than 20 years of fitness experience.
I am a certified Personal Fitness Trainer with more than 18 years of experience in fitness, wellness, and customized diet plan for weight loss. I am a Certified CPR, Fitness Trainer, Yoga Instructor, Self Defense (Krav Maga Global), and a Diploma in Nutrition. I visit the client's home for fitness training and yoga training. 
I am productive and focused on my work. Staying aware of my customer's advancement and requests, I proceed to refine and improve my comprehension of cutting-edge aptitudes. I have helped huge numbers of my customers to accomplish their wellness objectives.
It's frequently hard to remain spurred to work out, yet the Internet is a fantastic wellspring of data and backing. You'll discover data about each part of the activity, from losing weight at home with the help of a fitness trainer and personal yoga training at home. I am committed to helping you to become a fit as a fiddle and be healthy with my fitness training services at home. I comprehend that for women discovering time to get to the Gym with a New born at home may be troublesome, yet now they need not worry. I can trainer new mothers at home or online postnatal workouts get thinner and fit at home.
Weight Loss Training At Home

Back Pain Rehab Exercises

Weight loss program for PCOS / PCOD / THYRIOD

Lower Back Strengthen Exercise's

Body Massage at Home

After Pregnancy Exercise / Post Natal Yoga

Frozen Shoulder or Shoulder Pain Rehabilitation Exercise

Yoga Asanas for Menstruation problems

Yoga Asanas for Thyroid & other Health Issues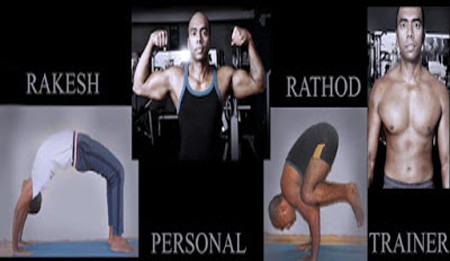 Fitness Workshop / Seminar :
Advanced Nutrition Strategies

SHOULDER: Shoulder Stability and Strength.

PERIODIZATION: Periodization is the systematic planning of athletic or physical training.

PARTNER WORKOUT: This workout uses a partner to create agility, muscular endurance, strength, stability, suppleness & cardio challenges.

CURRENT TRENDS IN EXERCISE: Different types or methods of a workout.

Best Personal Fitness Trainer In Hyderabad For Ladies & Gents
Personal Trainer Hyderabad is a unique fitness training and yoga training site in India. I provide you with all the information you need to seek a personal trainer in Hyderabad or best fitness coach in India. It's a place for those of you who are looking to get fit and maintain your health with help of a knowledge-based fitness expert in India.
Best India Personal Yoga Trainer For Online And Offline